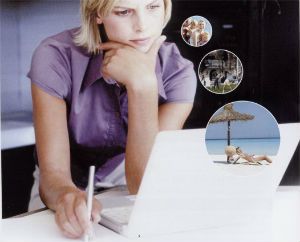 You may want to start business at home, but lack ideas of what to do. In this article we showcase 50 Home business ideas you can explore for ideas.
1. Writing Resuming for clients
2. Designing Power Point Presentation
3. Typing
4. Graphic Design
5. Website Design
6. Logo Design
7. Voice Over
8. Online Reputation Management
9. Social Media Management
10. Data Entry
11. Ghost Writing
12. Motivation Speaking
13. Home Tutor
14. Party Rental
15. Event Planning
16. Personal Trainer
17. Cartoonist
18. Photography
19. Sell stuff on Ebay
20. Cake Decorating
21. Cup Cake Venture
22. Hot Dog Cart Ventures
23. Vending Ventures
24. Mobile Catering Ventures
25. Forex Trading
26. Mystery Shopping
27. Blogging
28. Book Editing
29. Use spare rooms in your house for Bread and Breakfast Business
30. Elder Care Ventures
31. Doggie Day Care
32. Dog Training
33. Dog Walking
34. Dog Training
35. Dog Breeding
36. Dog Grooming
37. Beekeeping. You must have a big compound to do this
38. Candle Making
39. Face Painting Ventures
40. Soap Making
41. Bounty Hunting
42. T-Shirt Printing
43. Life Coach
44. Lawn Care Ventures
45. iPhone Repair
46. Cell Phone Repair
47. iPhone App Development
48. Micro Brewery Business
49. Baby Day Care
50. Scrapbooking Ventures
None the above business ideas do not need huge investments to start. All what you need is your computer and internet connections and a little skill.
There are lot of advantages working from home. Firstly, you are not spending money on transportation any more. The cost of transportation, buying of fuel or bus fare could be saved for another use in the house.
Secondly, you are always with your family. The days of you spending hours away from your family would be gone when you work at home.
Finally, you save more time and eventually increase your productivity. The time to move one place to another will be saved to work more hours. If you spend thirty minutes to your work and 30 minutes back every day, then you can save the one hour to work more at home.