Zynga's Mark Pincus Moves to Pacific Heights
Posted by: Luxury Homes
Jane Newhall's San Francisco mansion was just bought by Zynga CEO Mark Pincus. The house is big and luxurious, but not flagrantly showy. Still, it does have some 11,500 square feet of lofty living space. Jane Newhall lived in the mansion with her companion, Anita Guerra, before she died last summer. The house, which had been in the Newhall family for over a century, was donated to Calvary Presbyterian Church after Jane Newhall's death. It was the church that sold the home to Pincus. The price was a whopper: $16 million.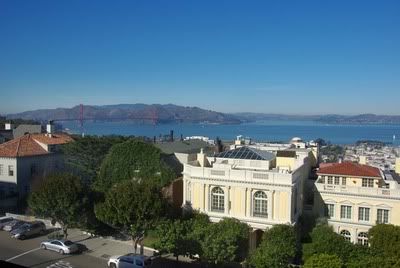 Pincus' new mansion is a Dutch Colonial Revival designed by Albert Farr. It has seven bedrooms and sits pretty high on a hill so that it's 35 feet above street level. The living room has a chimney with a cozy nook right by it. It's quite simply a glorious house.
The San Francisco Chronicle reported that this year saw Pincus sell two San Francisco houses he already owned: one was valued at $1.9 million and the other at $8.2 million. The Newhall mansion, soon to be Pincus mansion, is the creation of Albert Farr, the architect the Newhall family hired to build their home. The home is in the Pacific Heights neighborhood of San Francisco, one of the city's most prestigious areas.